Managing SPAM in Webmail
You can also whitelist and blacklist SPAM in using webmail. To do this using Horde, check any message you want to mark as SPAM
and click the "Blacklist" button just above the message list. Alternatively, you can view the "spambox" folder, and mark any email as
not SPAM by checking the message and clicking on the "Whitelist" button above the message list.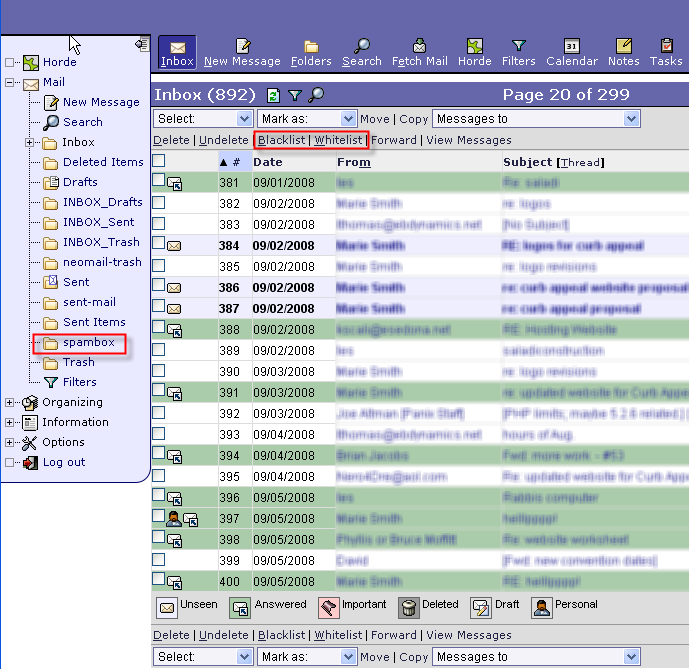 How to whitelist an email address
If you want whitelist an email address i.e. somebody@somedomain.com send an email to
assp-white@qkstream.com and put the email somebody@somedomain.com in the
body section.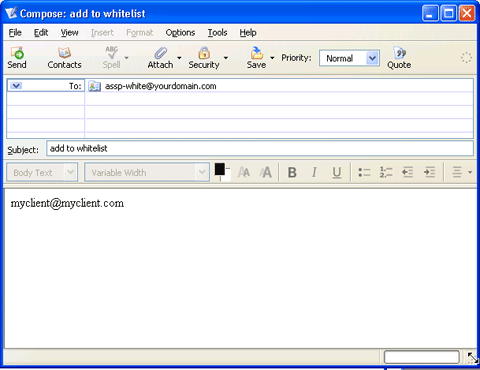 In a short time you will receive a whitelist confirmation (Whitelist Addition Report) .
You must send this email from a valid @qkstream.com email account and using the smtp mail.qkstream.com .
Also please be sure that "My outgoing server (SMTP) requires authentication" is checked on your email client (smtp advanced settings) .
When the whitelist will be reloaded on your mailserver , the whitelisted email will bypass every email filter.